Nevada Autism Center - Meet the Team
Chantal Rainford, M.S., BCBA, LBA, Clinical Director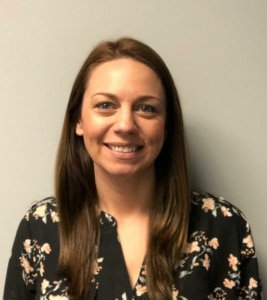 Chantal joined the field of ABA in 2007 after her son was diagnosed with Autism, and has worked with children from 1-19 years of age with a wide variety of skill sets and therapeutic needs. Chantal earned her master's degree in Behavior Analysis and Therapy from Southern Illinois University where she became proficient in relational training, PEAK, ACT, and AIM.
Chantal is passionate about delivering high-quality ABA that maximizes the therapeutic benefit of each therapy hour. Chantal believes each child should be given the opportunity to build positive and meaningful relationships with peers, which is why social skills and communication are a focal point of services delivered at Nevada Autism Center.
Having a child diagnosed with autism who received ABA for several years has given Chantal an uncommon perspective, compassion, and understanding for families that share this experience. Chantal is also a Veteran of the U.S. Navy.
Jacklyn Murphy, M.A., BCBA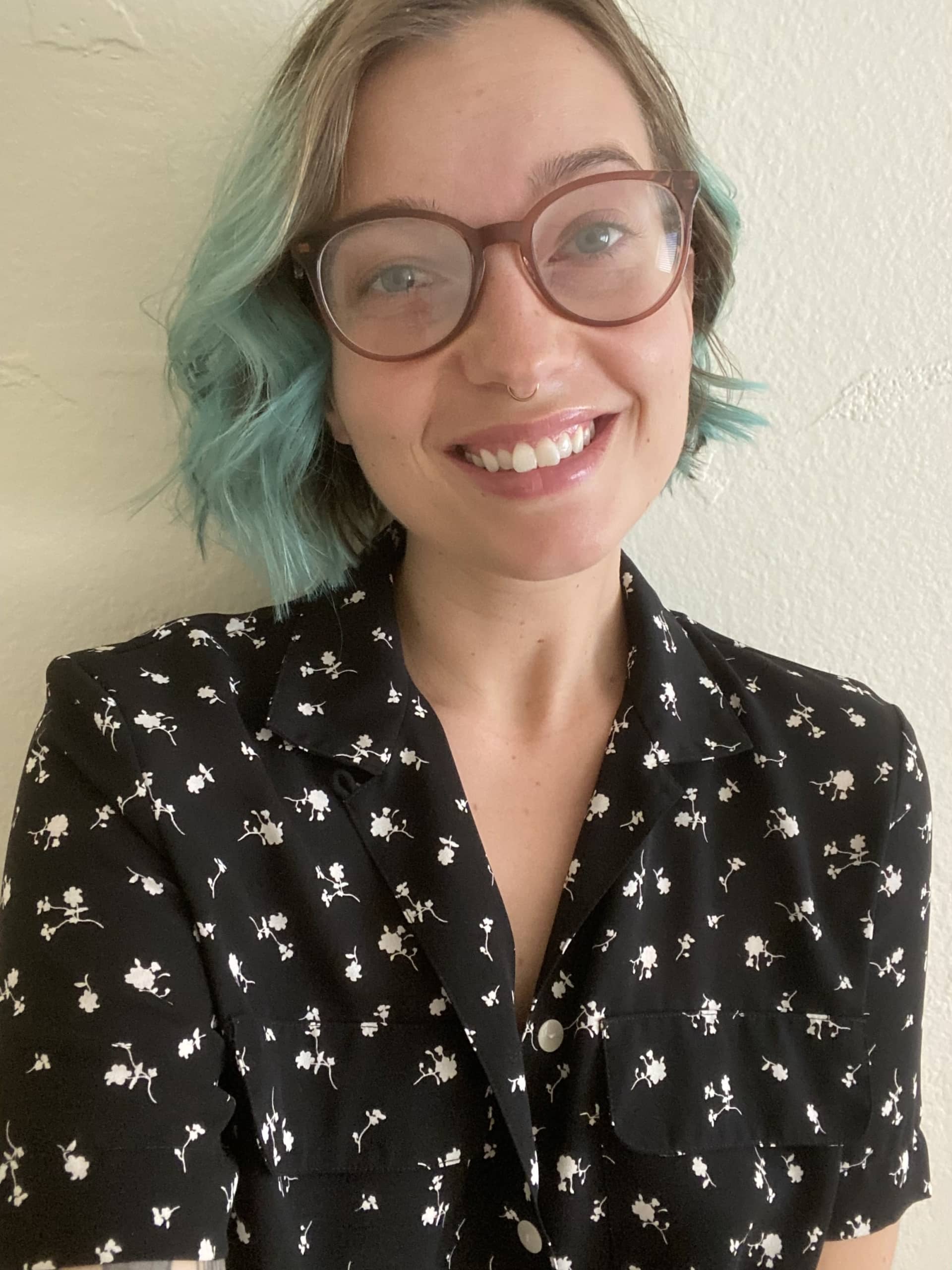 For the past 13 years, Jacklyn has been working in the field of applied behavior analysis as an advocate, teacher, and behavior analyst. She earned her master's degree in Special Education and is passionate about pursuing work that is inclusive and accessible.
In 2019, she joined the Global Autism Project and volunteered in India as her first step to participating in the global dissemination of ABA.
After spending the last four years in Guam opening their first autism clinic, she is excited to return home and give back to her community while working on her doctorate in an effort to improve the quality of life for individuals with disabilities.
Josh Sly, B.S., Operations Director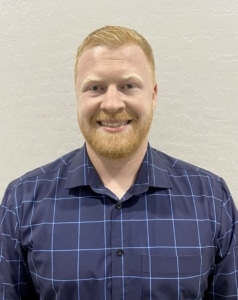 Josh began his journey in the field of ABA in 2009 and has since worked with several children with Autism. He earned his B.S. in Business Management from WGU which gives him a unique skillset to work on the clinical and operational sides of ABA therapy. Josh is fluent in Spanish after spending two years in Peru helping families in various capacities, including acting as a translator for Doctors without Borders.
After living in Las Vegas for the majority of his life, this time abroad gave him a unique perspective that enhances his ability to help people. He brings this lens to his position with Nevada Autism Center. Josh is also a family man. He and his wife have four beautiful daughters, a dog, a snake and a bird. Like a true Las Vegan, he is also an avid Vegas Golden Knight fan and has spent many hours volunteering with Spectrum on Ice.
As the Director of Operations, Josh focuses on ensuring smooth operations at NAC each day. It includes scheduling, staff support, and ensuring our clinic is a safe place to work. While Josh enjoys these tasks, his favorite thing to do is work with the kids!
Alyssa Moody, M.Ed., BCBA, LBA
Alyssa joined the field of ABA in December of 2017. She quickly fell in love with working with children and supporting them in their growth. She decided to pursue a masters degree to become a BCBA so that she could continue working with the kids she loved. She graduated from the University of Nevada Las Vegas with a masters in education majoring in ABA in 2021. Shortly thereafter, she received her BCBA credential and has continued to be a positive influence on the children she works with.
Alyssa thoroughly enjoys working with the kids and the kids love all the fun activities she comes up with. She continues to grow in the field of ABA and she greatly blesses the lives of all those she meets.
Emily Guthrie, Family Services Director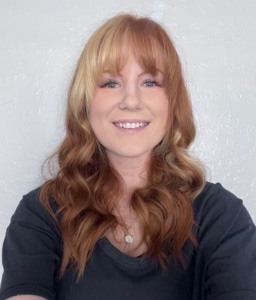 Emily began working in the field of ABA in 2017 and has since worked with a variety of kids diagnosed with autism as a Registered Behavior Technician. While working as an RBT, Emily graduated from University of Nevada, Las Vegas with her Bachelors in Psychology and went on further to work towards her Masters of Social Work degree through the online program at University of Nevada, Reno. 
Emily has always found a desire in helping others in any avenue of life. Emily had the opportunity to intern at Nevada Childhood Cancer Foundation and currently interns at North Vista Hospital through her masters program. Emily enjoys taking trips with her family to enjoy the outdoors whenever possible and is a dog mom to the most handsome boy ever, Apollo. 
As the Family Services Director, Emily will work directly with parents and caregivers to help guide them towards the appropriate resources and services that our clients need.